---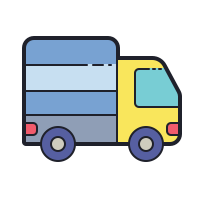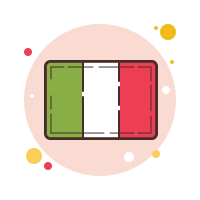 Delivery Information
Shelf Life & Storage
Prices:
| | |
| --- | --- |
| <£30 | £5.95 |
| £30 - £59.99 | £4.95 |
| £60+ | Free |
Orders are sent with DPD Next Day Services. Download their app here
Select a date at the basket page using the date calendar.
We currently only ship to UK mainland through our checkout.
For Non-UK Mainland & Ireland, please contact us for a quote first.
For full details, please refer to our delivery information page.
To view our shipping policy, click here
Manufacturer packaged.
Up to 1-3 months shelf life. (unless otherwise stated)
Store in an airtight container at ambient (room) temperature.
Keep away from direct heat & light sources.
Do not freeze or refrigerate.
Traditional Sicilian almond paste round soft biscuits topped with almond flakes. A true authentic Italian taste.
Specification 

200g / 8 pieces per pack
COVID 19 Update: 7th November 2020
Orders for delivery nationwide will continue to be dispatched as per our delivery terms. However, please be aware our couriers may experience delays due to demand. We are in regular contact with our provider and utilise the tracking information which is also available to you once your order is dispatched.
UK Delivery
Luccardo Italian Treats ships orders UK wide using DPD as our third party shipping provider. We use their 'Next Day' tracked delivery service which includes a 1 hour window on the day of delivery. Please note that this is not a guaranteed service.
Orders through our checkout service apply to UK mainland only. For orders outside of this area, please contact us for a quote. 
DPD specify that the 'Next Day' tracked service is an 'aimed for' service where the majority of parcels reach their destination within 24 hours. No complaints can be made until 3 days have passed without delivery.
Delivery dates selected using our calendar feature is not a guaranteed date. These are approximate dates and no liability whatsoever is accepted in respect of late deliveries that are shipped on time.
DPD do not ship or deliver on public holidays, so additional time should be allowed for seasonal events or celebrations. It is the responsibility of the customer to order early in accordance with this to avoid disappointment.
We cannot take responsibility if the customer is not at home to accept the delivery. It is the customer's responsibility to ensure that the recipient is available to sign for their parcel. If they are not, the parcel will be returned to the depot and a non-delivery card will be left with further instructions. This may diminish the quality of some our products, such as our made-to-order treat boxes, which have a limited best before date.
You must contact us within fourteen (14) days of the expected delivery date to notify us of any late or missing shipments. 
Luccardo cannot take any responsibility for incorrect information entered at checkout, such as incorrect address details or phone number.
It is your responsibility to ensure that you order from us with sufficient lead-time to prevent any loss or disappointment resulting from non-shipment or late delivery that is beyond our control.
Shipment Confirmation & Order Tracking:
You will receive an email confirming the shipment of your order once it has been dispatched. You will find a tracking number on your order status page which is accessed via the shipping confirmation email you will receive from us once your order is dispatched. 
DPD Interactive Tracking: You can download the DPD app here which allows you stay in control of your parcel every step of the way.
Local Sheffield Delivery
Local delivery only products will be marked with a badge. These products cannot be delivered unless you have one of the post codes outlined below. We deliver these products ourselves, safely, using cool boxes for transportation where required. We will never send our 'Sheffield Only' products with 3rd party couriers or city food delivery services.
If your post code qualifies for our local delivery service, you can take advantage of this and add our other products to your basket. Please note: You must have at least 1 'Sheffield delivery only' product in your basket to be eligible. 
Delivery locations:
| | |
| --- | --- |
| POST CODE ZONE | ELIGIBLE POST CODES |
| SHEFFIELD ZONE 1 | S7, S8, S10, S11, S17 |
| SHEFFIELD ZONE 2 | S2, S3, S4 |
| SHEFFIELD ZONE 3 | S5, S6, S9, S12, S13, S18, S20, S21 |
| SHEFFIELD ZONE 4 | S1, S25, S32, S33, S35, S36 |
| CHESTERFIELD ZONE | S40, S41, S42, S43, S44, S45 |

Terms:
It is essential there is someone home to receive delivery. If you wish us to deliver to your neighbour if you might not be home, please send this in writing to hello@luccardo.com stating this. It is your responsibility to ensure someone is home to accept delivery in person, failure to do so will mean cancellation of your order.
We will always notify you when we are on our way, either by SMS, WhatsApp or email.
For more delivery information and prices, please see here.
Ingredients:
Sugar, legumes flour, water, almonds, fresh pasteurised egg white, candied orange peels (peels, glucose - fructose syrup, sucrose, acidity regulator: citric acid), potato flakes, honey, apricot kernels, palm oil, corn starch, preservative:
Sorbic acid, flavours. MAY CONTAIN TRACES OF WHEAT, MILK, SOYA.
Storage:
Store in a dry, cool place, and away from direct sunlight. Storage temperatures: Between 15° C and 25° C. 
Shelf Life:
Approx. 3-5 months 
Weight
Approx. 25g per piece
Nutritional Information
Reference intake of an average adult (8 400 kJ / 2 000 kcal)
Nutritional information product

100g


serving
(1 pieces / 25g)

AR / VNR portion

Energy

2148 Kcal

509 Kj

127 Kcal

537 Kj

6% Kcal / Kj

Fats

13 g

3.4 g

4.8%

of which saturated

3.2 g

0.8 g

4%

Carbohydrates

88 g

22 g

8.5%

of which sugars

69 g

17 g

19%

Protein

9.6 g

2.4 g

4.8%

Salt

0.06 g

0.01 g

0.24%
Here are a few questions we regularly get asked:
1) Do you have a shop?
No, we are an online business only.
2) Why are local delivery services not showing at checkout?
You are only eligible for local delivery when you have at least 1 'Cannoli Siciliani, Made to Order - [Sheffield Only]' in your basket. You are welcome to add our other products to your basket when you reach this criteria.
3) How long will the treat boxes last once opened?
As all products are ambient temperature, they do not require any refrigeration with up to 5 days best before if stored correctly in an airtight container.
TIP! Best enjoyed on day of arrival!
4) How should I store my treats?
Products should be stored at room temperature away from heat sources and direct sunlight. For longer lasting freshness, store in an airtight container.
5) Do you have any gluten free or vegan products?
Unfortunately at present we do not stock any specific products in this category, however we are working towards this. You can find a full ingredients & information sheet at each individual product page.
For more answered questions, please refer to our detailed FAQs section.
Payment & Security
Your payment information is processed securely. We do not store credit card details nor have access to your credit card information.